Products for textile precision
Groz-Beckert develops, produces and markets machine needles, precision parts, precision tools and systems for the textile industry. We also provides services to textile machine builders and textile manufacturers.
With about 70,000 product types, Groz-Beckert serves the textile-production and joining processes of knitting, weaving, tufting, carding, sewing and the manufacture of nonwovens.
With our high level of expertise in miniaturization, we also offer precision mechanical tools and similar products for other sectors, such as machine building and aerospace.
Knitting
Products and services for knitting
Product range:
knitting machine needles, system components and cylinders, dials for circular knitting machines
Weaving
Products and accessories for weaving and weaving preparation
Product range:
healds, heald frames, warp stop motions and drop wire, as well as machines for weaving preparation
Felting
Products and services for needling and bonding of nonwovens
Product range:
felting needles, structuring needles and jet strips for hydroentanglement
Tufting
Products and services for the manufacture of carpeting
Product range:
carpet-machine needles, modules, gripping devices, knives and reed fingers
Carding
Products and services for the carding process
Product range:
wires and clothings for the short staple and long staple spinning industry and for the nonwovens industry as well as mounting service, special roll repair and start-up service
Sewing
Products and services for sewing
Product range:
needles for sewing and shoe machines,
INH Quality Management
Other Products
Groz-Beckert provides all of the appropriate products and services for crucial processes in textile production and joining. Yet the range also encompasses other areas requiring the precision of Groz-Beckert.
Customized Precision Components (CPC) has been built with the micro-engineering know-how and metallurgic expertise gained from the core business.
Subsidiary Schmeing, moreover, produces and markets innovative plastic products under the brand SMG.
Metallurgic expertise meets micro-engineering
With Customized Precision Components (CPC), Groz-Beckert has steadily carved out a new operational area. The products are based on our sound know-how in micro-engineering.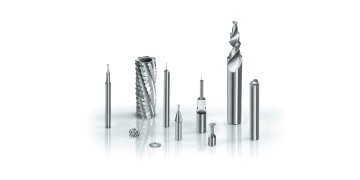 The successful buildup of the CPC subdivision has achieved synergy effects which have led to diversification and additional value.
Customized Precision Components (CPC) are hard metal tools, stamps and dies for special machinery, as well as micro-precision parts with extremely demanding quality requirements and production tolerances. Production requires maximum precision and care. Groz-Beckert meets these challenges down to the micron.
Products range from special blanking dies and micro-precision parts down to precision parts for LTCC/MLC technology.
The CPC team will gladly answer any questions:
contact-cpc@groz-beckert.com
Special blanking dies
Experience gleaned form Groz-Beckert's core business and the desire to deliver solutions for technical challenges are the drive behind the development of new blanking die technologies.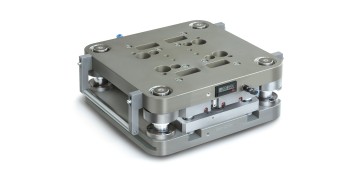 This includes blanking dies, complete blanking-die systems and removable elements for micro-perforation of foil.
Groz-Beckert is a full-service operator in the development and manufacture of blanking dies. Customer goals shape the requirements – the CPC team works out solutions with customers or improves already existing components.
Such cooperation has already led to patented processes for the punching of extremely thin foil. This unique technology makes it possible to process complex shapes and different materials such as ceramics for LTCC/MLC technology, and copper and aluminum foils for energy-storage technology and plastics.
Micro-precision parts
The know-how from the original CPC product subdivision (LTCC/MLC technology) and the fully developed production processes were the impetus for expanding the production program to micro-precision parts.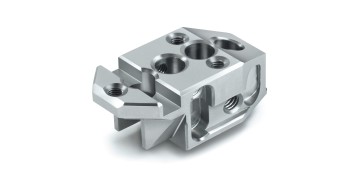 This requires high precision featuring tiny drill holes down to 40μ and high-precision concentricity and production tolerances smaller than 1μ.
In addition to hard metal, other materials such as steel and ceramic are also machined. Products with tiny drill holes, high finish quality and high shape tolerance are the specialty here.
Application areas are many: micro-dispensing systems, micro-actuators, measuring technology and tool and machine building. Aerospace companies are thus also featured among CPC customers.
Precision parts for LTCC/MLC technology
LTCC/MLC = Low Temperature Cofired Ceramic/Multi-Layer Ceramic. Groz-Beckert punching components are distinguished by their excellent grinding quality, as well as their shape and shape accuracy.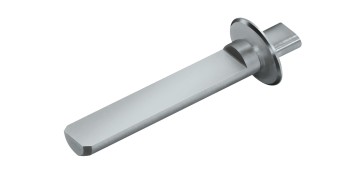 Stamps and bearing bushes
The components for punching ceramic foil are used in various sectors. They are available for individual stamping units and for complex stamping systems with over 300 punching positions and a diameter to 50 μm.
Shape stamping
In addition to traditional round stamps, Groz-Beckert CPC also produces special shapes. Cutting-edge manufacturing technologies can produce very different shapes, making possible a corner radius, for instance, of 30μ.
Ejector Pins
Groz-Beckert provides precision for bonding. CPC ejector pins also feature long service-life and high surface quality.
Laminate cutting
High demands are made on knives used to cut unbaked ceramic. Groz-Beckert produces highly precise knives in accordance with your requirements.
Innovative plastic products and services from SMG
As part of the Groz-Beckert Group, the company Schmeing in Raesfeld, Germany, produces and distributes high quality plastic products under the brand SMG.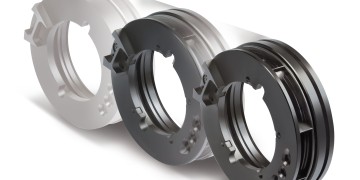 Marketed under the name SMG, Schmeing provides a wide range of technically demanding, high quality parts, as well as assemblies made of plastic. We stand by customers from the concept phase and the manufacture of prototypes all the way through to serial production.
The products find application in various industrial sectors such as in the food industry, the chemical and pharmaceutical industries and in medical engineering. Exemplary are plastic ball bearings – with balls of glass or stainless steel – for implementation in high-temperature areas.
Whether available product or hired service - cutting-edge testing and measuring machines, as well as an in-house laboratory for material testing, create ideal prerequisites for custom-tailored development with different requirements.
Are you already familiar with our newsletter?
The Groz-Beckert newsletter keeps you informed on all the latest developments in the textile world. Would you like to know more? Go ahead and register.
to the newsletter