Hall 8.0 | Booth C101
Our new booth concept puts our products, technologies and services in a new light. Showing you our innovations – at one glance. Presenting our product range – in apreviously unseen depth.
But most of all, it makes people the center of focus: Openness and transparency in our design are a commitment that reflects in our behavior. We want to keep up the dialog with you – because only together we can move forward.
You can zoom on specific areas by clicking on the image.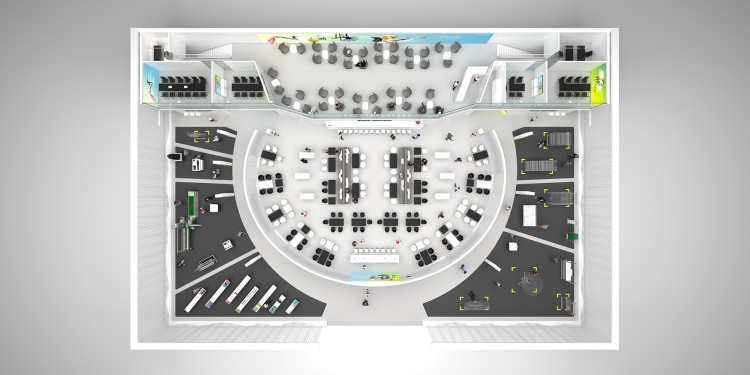 Our Product Range
Already curious? Take a look at our ITMA innovations – from industrial needles, precision parts to fine tools as well as systems for the textile industry and the corresponding services.
Our Exhibition Services
About ITMA
The international textile machinery exhibition ITMA has become a leading trade fair of the industry over the past years. Exhibitors from 45 countries take the opportunity to present the latest trends and technologies in the rhythm of four years. Decision makers and entrepreneurs who are active in the textile processing industry, but also students, can get in depth and comprehensive information by visiting the fair.
Construction of the Exhibition Booth
ITMA is just around the corner and we are getting everything prepared for you. Stay updated and do not miss our little picture-based documentation.
Day 1: Our area is still empty, but soon it will be busy there. Stay tuned!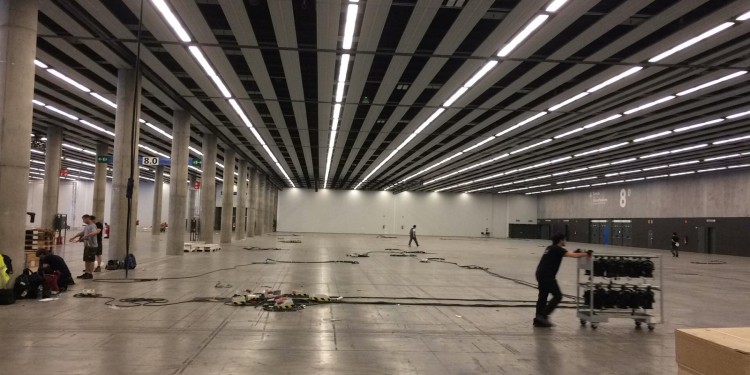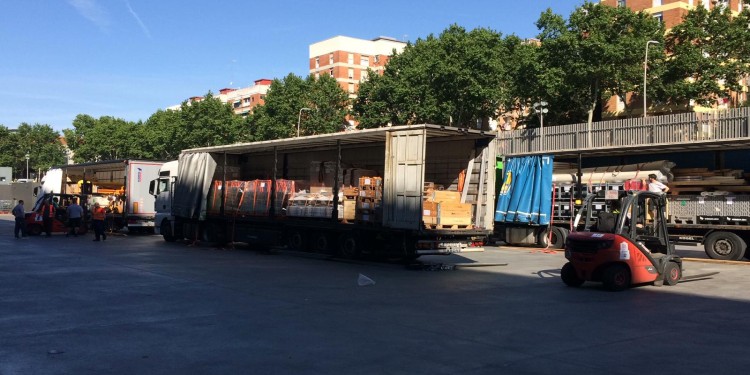 Day 2: The first steps! There is still a lot to do until you are able to see what we have planned for you.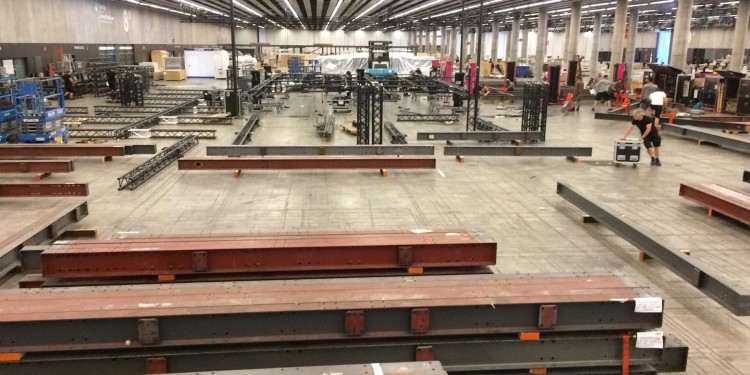 Day 3: It is time for our stage set-up. We cannot wait to welcome you on our two booth levels!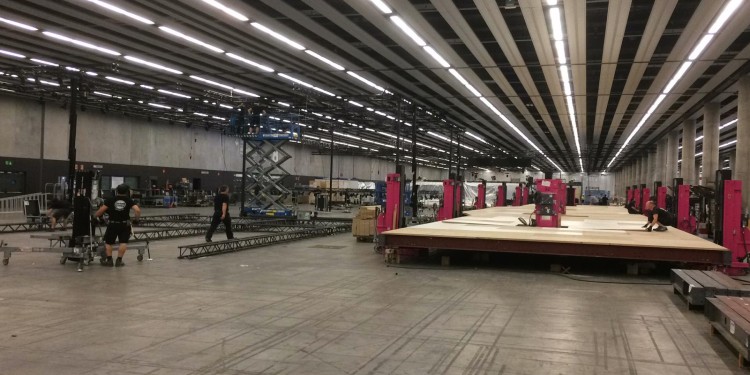 Day 4: We are getting there. Be ready for our special roof!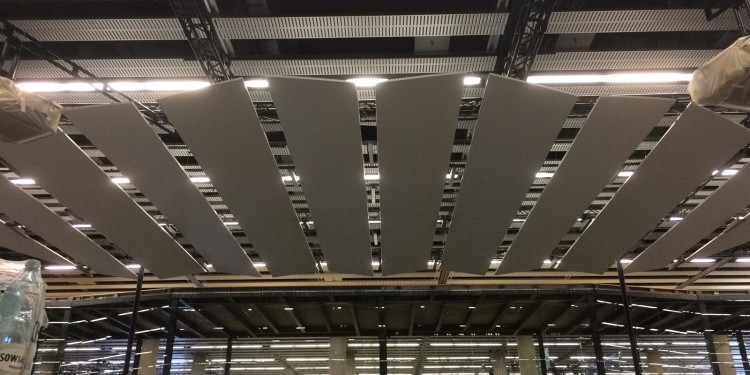 Day 5-7: Our second level is nearly ready. Can you already imagine what it will look like?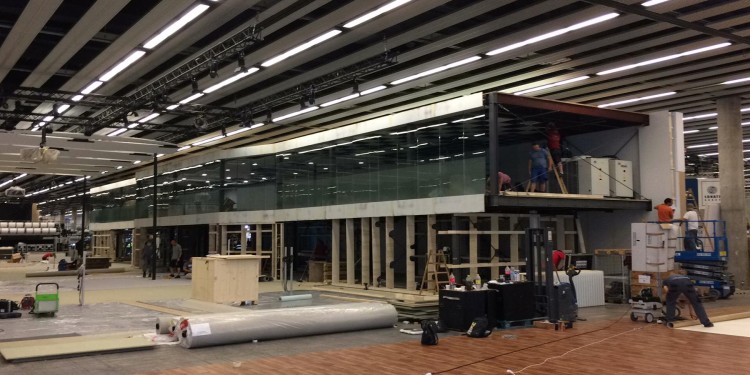 Day 10: There are still items finding their way from Albstadt, Germany to Barcelona.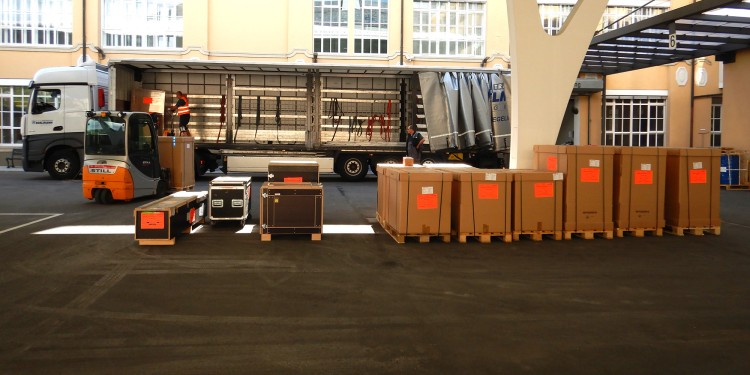 Day 11: Our booth is gonna be transparent but homely.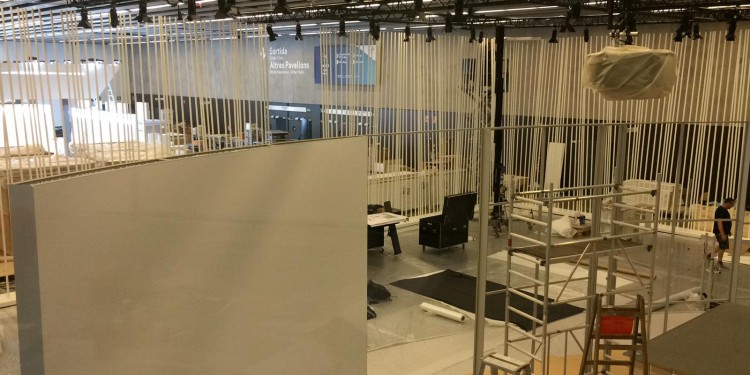 Day 14: Finally, our most important freight arrived in Barcelona: the exhibits.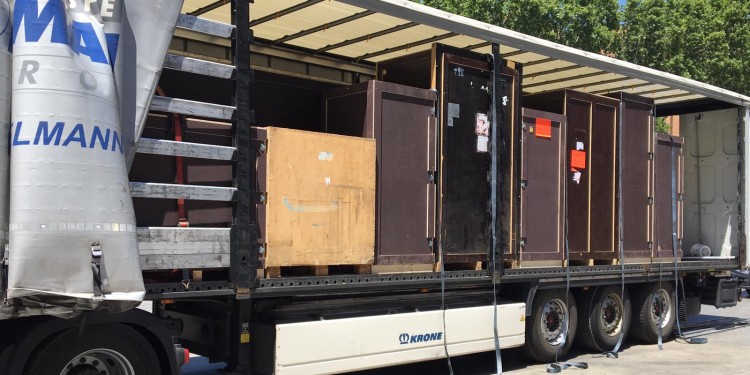 Day 15: Every product area got its own special space.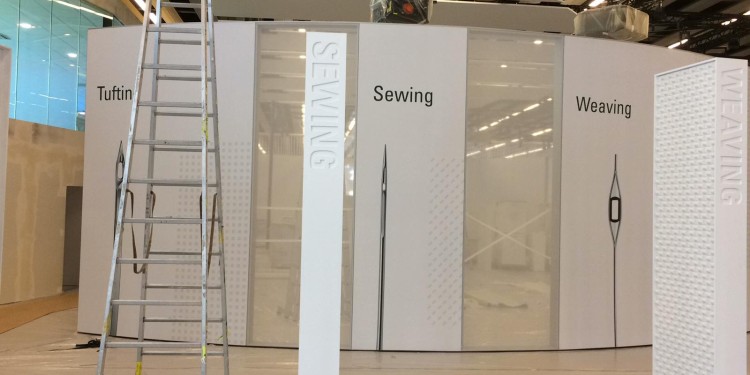 Day 16: Our media tunnel will be a lot of fun – do not miss a walk through!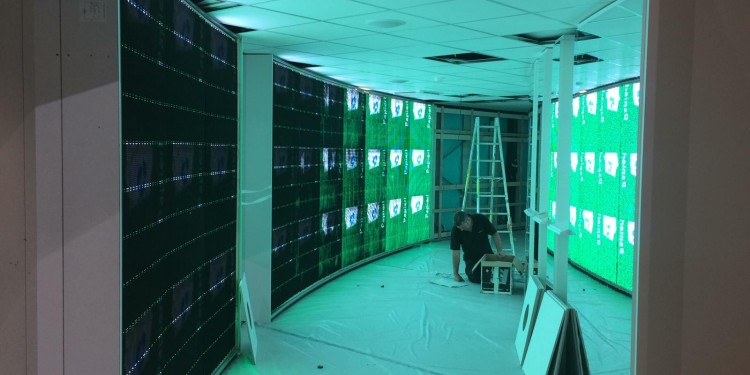 Day 17: Play of light: those colourful meeting rooms are ready for use.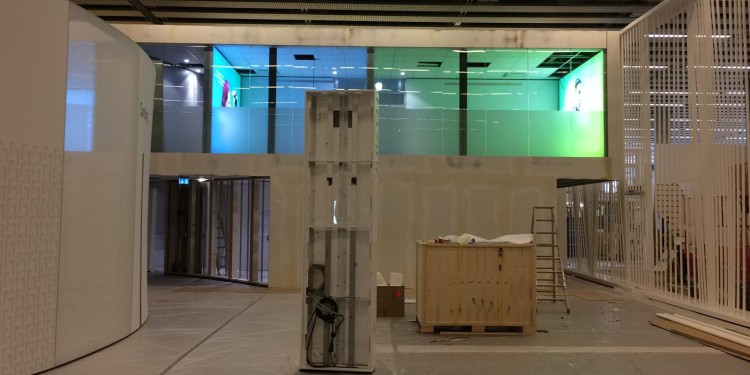 Day 18: Always in our mind - wherever we go!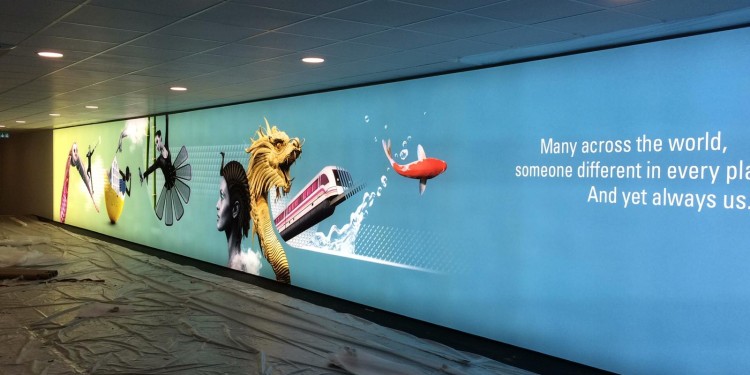 Day 19: ITMA is getting closer. Time for the final steps!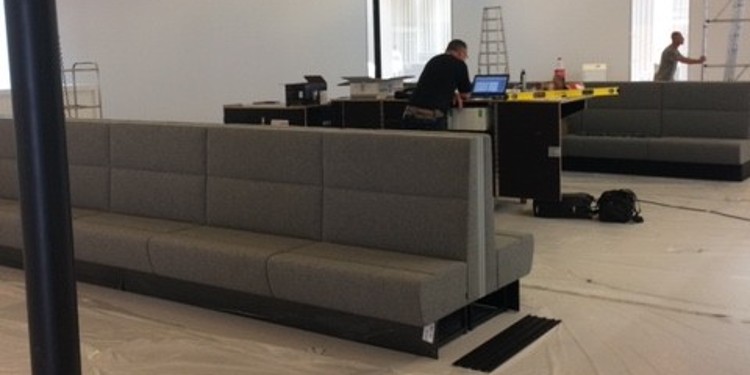 ITMA is in full swing. Come and visit our booth C101, Hall 8.0 - let us surprise you!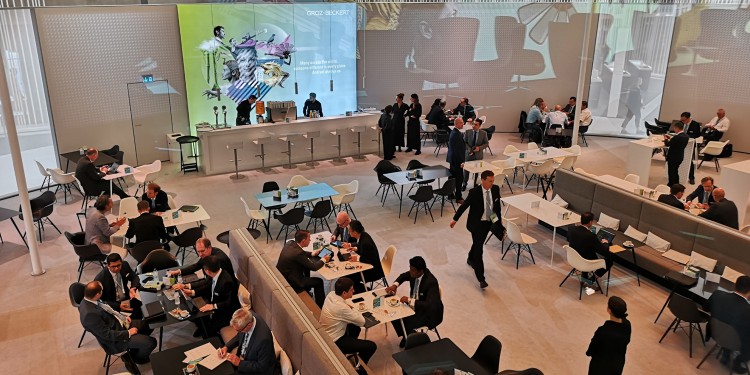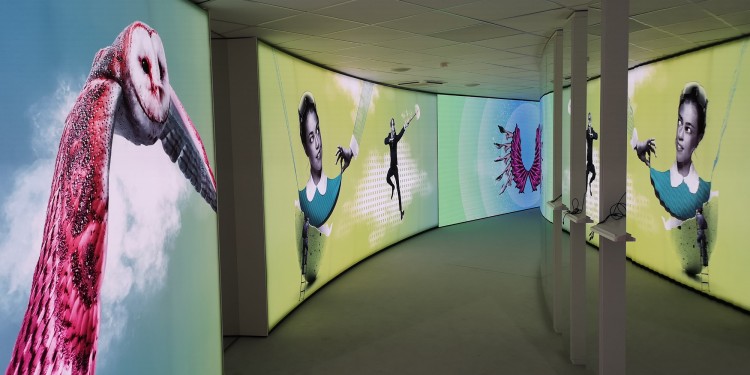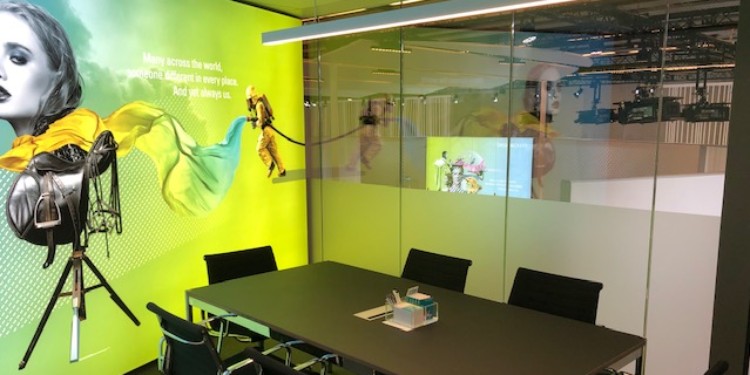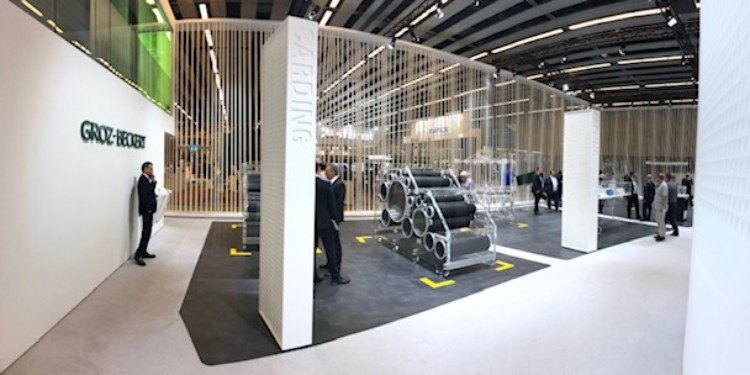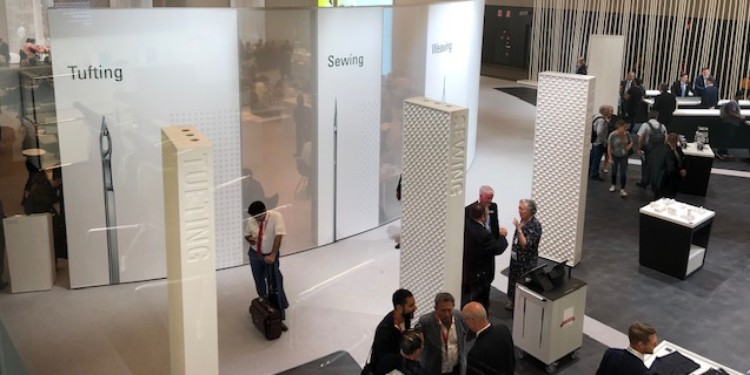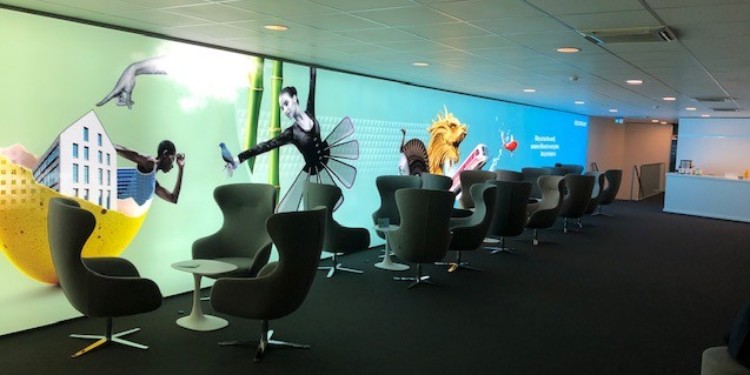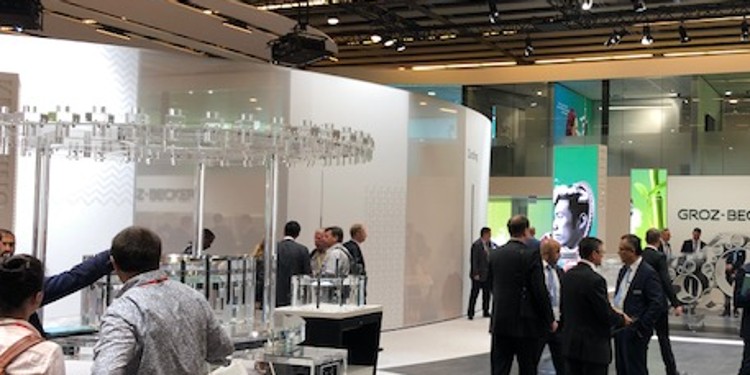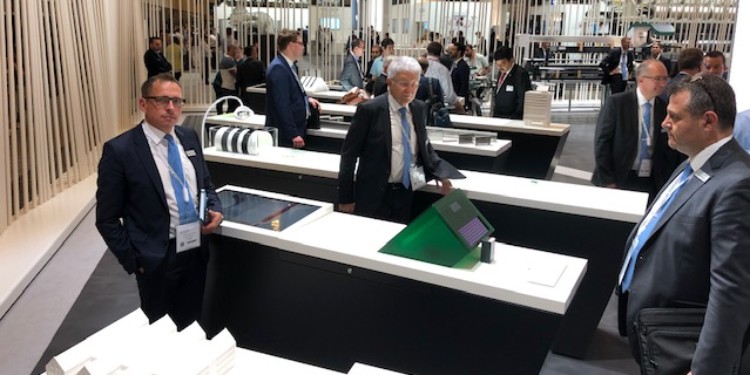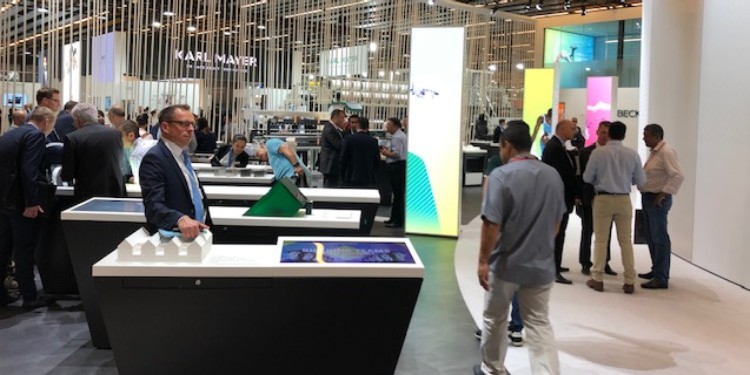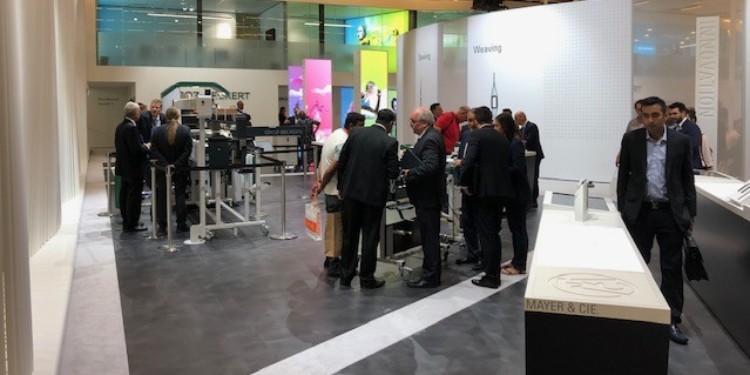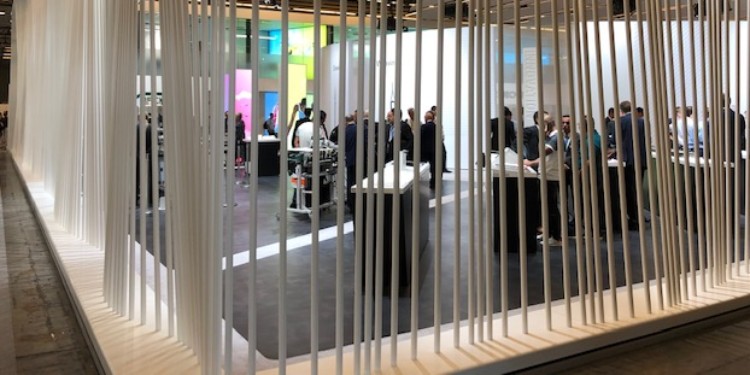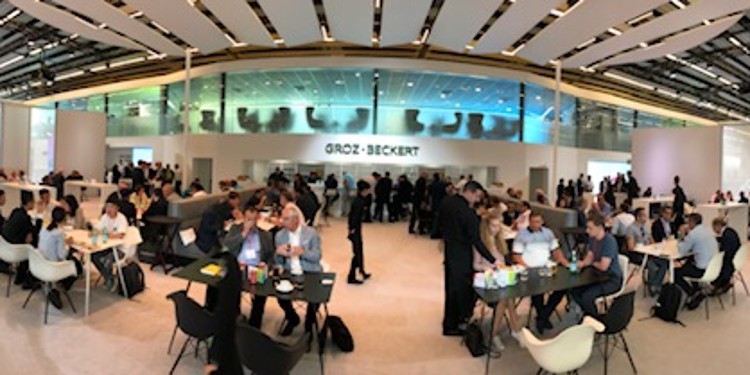 Opening Hours
Thursday, 20.06. – Tuesday, 25.06.
10.00 a.m. – 6.00 p.m.
Wednesday, 26.06.
10.00 a.m. – 4.00 p.m.