Digitization at Groz-Beckert
Come by and join the walk-in-session of the Digital Unit
Where?
Room "Nadelstudio"
When?
Tuesday, 19 November 2019, 11:00 – 14:00 h
Wednesday, 20 November 2019, 11:00 – 14:00 h
---
The Digital Unit has been part of Groz-Beckert's corporate organization since 2015. Digital solutions are developed through agile cooperation between the development department and the specialized divisions, to actively influence the textile world of the future. Digitization at Groz-Beckert means being present online worldwide and to take the lead in this area of the textile industry as well.
Discover how the Digital Unit works, what its goals are and what digital products are available in the company at the walk-in session in November. Test the online purchase of Groz-Beckert products on the digital customer platform, have a look at the digital sales manual, explore new Groz-Beckert apps and get to know the department personally. In addition, with VR glasses you can see how digitization can also be implemented in technical areas.
---
We are looking forward to seeing you!
Customer Portal
The digital world of Groz-Beckert
Groz-Beckert offers a comprehensive online customer platform, including a product catalog, an order history and the possibility to shop online. Test them for yourself and discover many more digital functions.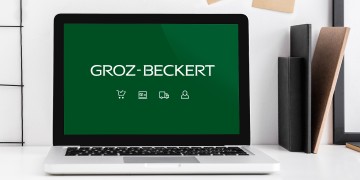 SalesTool
The digital sales manual
Discover how the SalesTool supports sales with a wide range of contents for sales: presentations, videos, product catalogues, forms and much more make digitally supported customer conversations possible.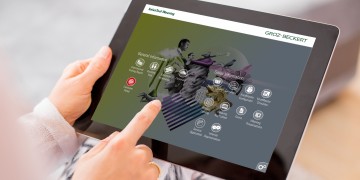 Digital products
Ideal Needle Handling and Needle Rotation
Learn more about the new apps and the associated business models. This also provides customers with a digital access to Groz-Beckert's services in production.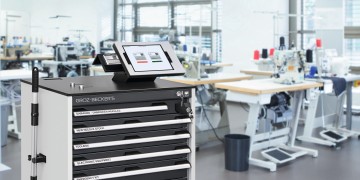 Virtual Reality
New technology in action
Experience how reality can be extended by holograms with VR glasses and how this is used at Groz-Beckert for remote support in machine maintenance or for the visualization of 3D models.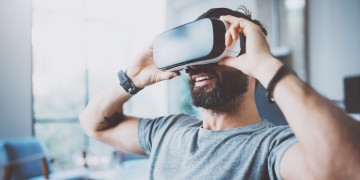 Agile work method
Scrum and OKR
The Digital Unit develops digital applications and products using agile methods. Get to know this way of working and learn more about agile teamwork.