Needles for domestic sewing machines
The do-it-yourself ethos has been rediscovered in recent years. Interest in needlework seems greater than ever, and sewing in particular is experiencing an authentic Renaissance. Custom and unique garments allow us to better express our personal character. Sewing for ourselves also saves money.
As a partner along the entire textile value chain, Groz-Beckert also offers a range of top quality needles for domestic sewing machines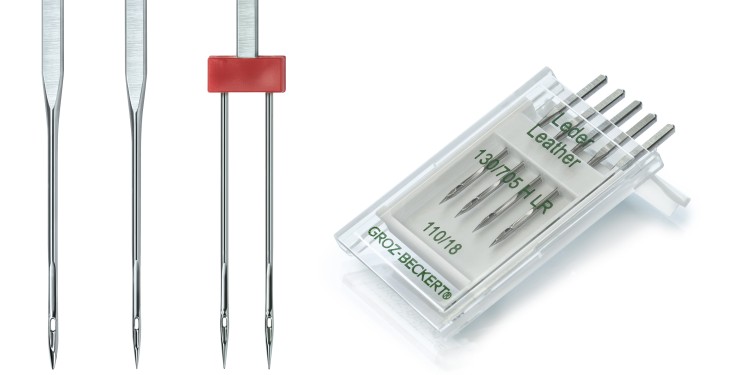 The sewing machine
These days domestic sewing machines are usually computer-controlled. Using various sewing programs, several stitch types can be generated with a sewing machine.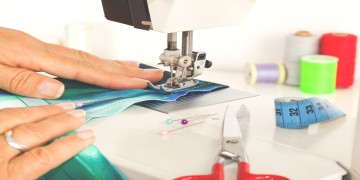 A sewing machine works with two different thread sources: the needle thread, which is threaded into the needle, and the bobbin thread, which is fed off a bobbin.
It is important to correctly adjust thread tension. If the thread is too tense, the needle is pulled to the right. This can break the needle or tear the thread. If the thread is not tense enough, the seam will come out sloppy.
It is also important to correctly set stitch density. The less stitches in a seam, the weaker it will be.
The needle
The needle is, of course, hugely important when sewing. It greatly influences the results. The most appropriate needle must always be chosen.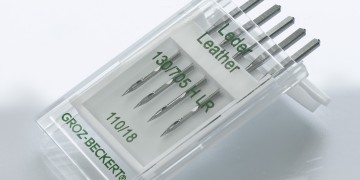 Sewing-machine needles are available in varying gauges (thicknesses). Thickness is usually indicated in Nm, for example Nm 70 or Nm 100 – the lower the number, the thinner the needle.
The thickness of the needle selected depends on the fabric to be sewn. As a general rule, the thinner the fabric, the thinner the needle.
In addition to thickness, sewing-machine needles also vary in the stability of the point. There are thus needles aligned to certain fabrics, such as jeans needles, which are particularly stable, or leather needles with cutting points to better pierce leather.
Needles for domestic sewing machines have a slabbed shank, which allows them to only be inserted into the sewing machine in a certain – the correct – position.
It is also important to regularly replace the needle. Insert a new needle if it is bent, damaged, or the point is worn.
Groz-Beckert provides a comprehensive range of needles for domestic sewing machines so that your sewing efforts also bear fruit. Learn more under Needles for domestic sewing machines.
Universal
Universal needle with slightly rounded point
Suited to sewing almost all materials of natural or synthetic fiber, such as blouses, shirts or dresses; also for thick yarns or wool yarns Our recommendation: The finer the fabric, the finer the needle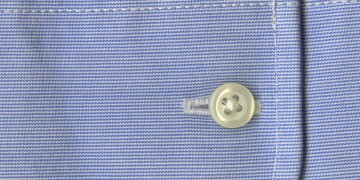 Jersey
Needle for knitted and woven fabric
The midsize ball point of the jersey needle protects delicate knitted fabrics from damage; suited to underwear and sportswear.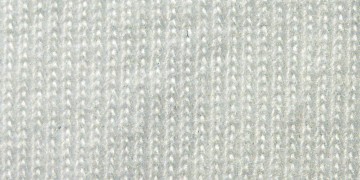 Stretch
Needle for sewing elastic materials (stretch)
Thanks to the rounded point and fine shaft of this needle, skipped stitches are prevented when sewing elastic material.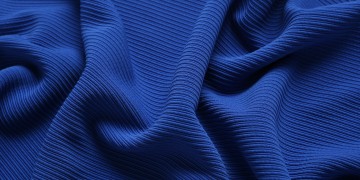 Jeans
Needle for sewing mid-weight fabric like denim, linen or corduroy
The slightly rounded point and the stable shaft prevent needle breakage and skipped stitches, and facilitate proper seams when sewing denim and twill; also suited to the hem-stitching of this type of material.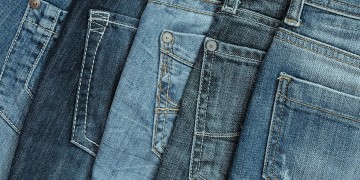 Quilting
Needle for use in quilting machines
The fine point and deep groove of the needle allow smooth gliding of the yarn when sewing several layers. The needle is especially suited for use with fine fabrics or fine interlinings.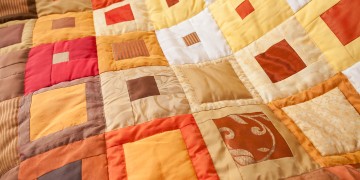 Embroidery
Needles for embroidery
The slightly rounded point and the larger eye allows smooth-running thread and precise stitch formation; also suited to thick embroidery and woolen yarns and available with GEBEDUR® coating.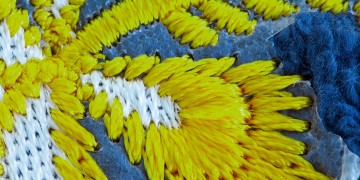 GEBEDUR® is a special surface coating made of titanium-nitride, which makes the needle more wear-resistant, particularly protecting against damage around the point and eye. This facilitates longer service life of the needle.
Microtex
Needle for sewing fine textile material
The fine point of the needle protects fine material. Recommended for silk, microfiber, linen, organza, muslin and taffeta; also for inconspicuous seams of very thin yarns.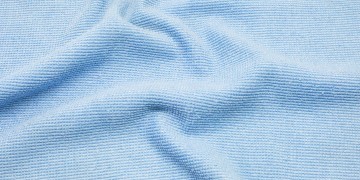 Leather
Needle for sewing leather and faux leather
The LL cutting point helps produce a slightly slanted seam pattern. However, it should not be used for textile fabrics. Our recommendation: use polyester yarns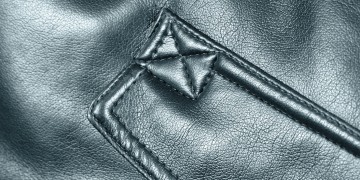 Topstitch
Needle for ornamental and topstitch jobs
The very long eye makes this needle suited to ornamental stitching with thick yarns, to applications with several sewing threads, and to post-embroidering.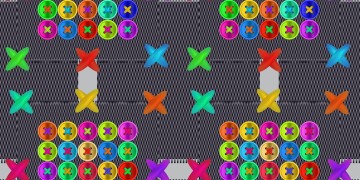 Metallic
Needle for sewing with metal or other special yarns, such as effect threads
The large eye of this needle prevents damage to the metal coating of this yarn, thereby preventing thread breakage.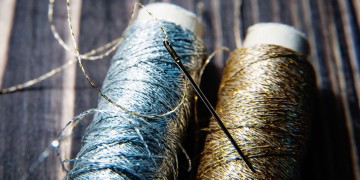 Overlock
Needle for use in overlock machines (overlock seams)
This needle is intended for overlock machines which specify use of an ELx705. It is not suited for use in domestic sewing machines or in warp-knitting machines.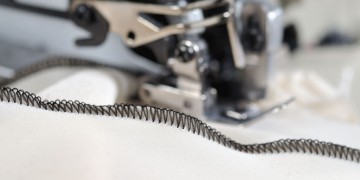 TWIN needle
Needle for parallel ornamental seams
This needle is available in various needle distances and can be obtained as a universal needle for almost all materials of natural or synthetic fiber, and as a stretch needle for elastic materials.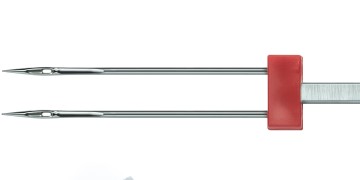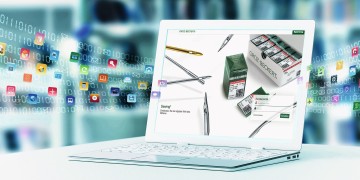 The way to the right product
Find the right product quickly and easily using the Product Catalog on our online customer portal.
to the Product Catalog
The 5-Star Service Concept Sewing5
With Sewing5, Groz-Beckert stands by you to ensure your progress and success.
find more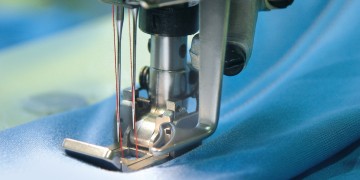 Sewing and joining service
For quick solutions to application problems, with comprehensive competence in sewing issues.
find more
Are you already familiar with our newsletter?
The Groz-Beckert newsletter keeps you informed on all the latest developments in the textile world. Would you like to know more? Go ahead and register.
to the newsletter