INH Quality Management
The clothing industry these days stands before many challenges. Alongside general demands for high productivity, maximum occupational safety and various environmental considerations play a major role. Moreover, sewing businesses are increasingly subject to complying with strict regulations – set by brand owners and retailers – regarding the handling of sewing machine needles. They apply in particular to broken and damaged needles.
As a needle supplier who provides its customers with comprehensive support, Groz-Beckert has developed the INH Quality Management. The experience gained from scores of production plants and brand owners has resulted in a standardized process which governs the handling of sewing machine needles within the production process.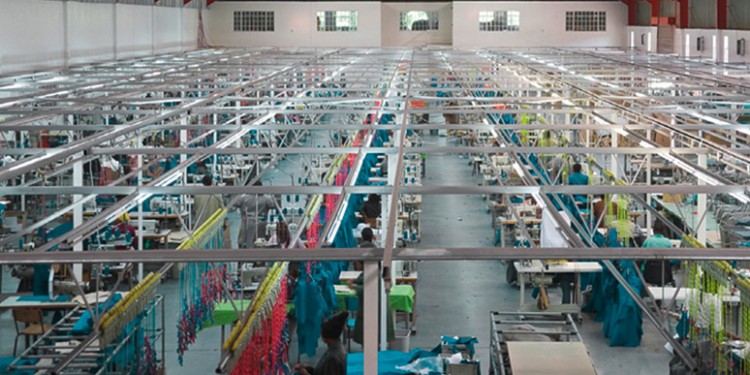 Current situation of the clothing industry
In addition to quality demands, issues such as sustainability, occupational and product safety, and also productivity play an important role in the clothing industry nowadays.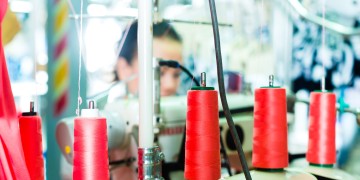 Brand owners and sewing businesses consistently try to reduce their CO2 footprint and to use – wherever possible – recyclable materials.
Moreover, employees themselves take on a leading role. Safe working conditions linked to an ergonomic workplace and continuing education of employees stand front and center.
Sewing businesses furthermore face the additional challenge of achieving high output with little scrap and short idle times. Cost pressure is rising.
Besides all this, the additional regulations stipulated by customers and brand owners must be complied with.
Learn more about the challenges made on today's clothing industry in the brochure INH Quality management and on our customer portal
The INH Quality Management (Ideal Needle Handling)
INH Quality Management offers a process which governs trouble-free and time-saving handling of broken sewing-machine needles.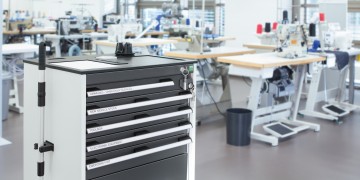 The patented INH (Ideal Needle Handling) process helps fulfill the various brand-owner specifications within a standardized process while providing you with support in meeting challenges such as environmentally-friendly handling and productivity boosting.
INH offers customized process setup which takes all previous specifications into account and can be applied worldwide. The reduced time and effort needed for broken and damaged needles helps achieve higher output and boosts productivity.
The ergonomic equipment of INH also enhances health protection and occupational safety. INH also facilitates recycling of sewing machine needles.
Learn more about the benefits of INH in the brochure INH Quality Management and on our customer portal
INH accessories
INH Quality Management not only features customized setup of a process which takes all specifications into account, it also supplies the necessary accessories, designed exclusively for INH.
The needle dispensing trolley (INH trolley) is the centerpiece of INH. It can replace the entire dispensing counter. The trolley stores not only new needles and various tools, but is also the collection point for used and broken needles.
For collecting and returning broken and damaged needles, there is the INH Quality Management needle-return box. The inlaid needle pass contains all relevant details for documentation.
Learn more about other INH products and the needle-dispensing trolley in our brochure INH Quality Management and on our customer portal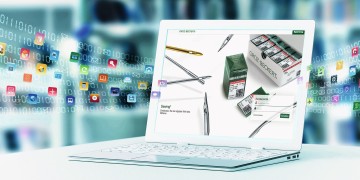 The way to the right product
Find the right product quickly and easily using the Product Catalog on our online customer portal.
to the Product Catalog
The 5-Star Service Concept Sewing5
With Sewing5, Groz-Beckert stands by you to ensure your progress and success.
find more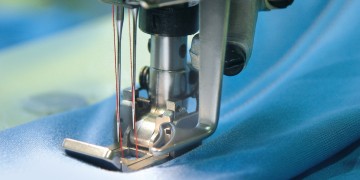 Sewing and joining service
For quick solutions to application problems, with comprehensive competence in sewing issues.
find more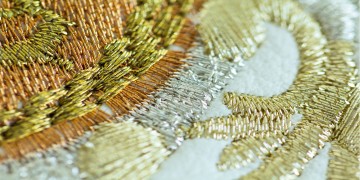 Needles for embroidery
Find the right needle for Schiffli as well as single and multihead embroidery.
find more
Are you already familiar with our newsletter?
The Groz-Beckert newsletter keeps you informed on all the latest developments in the textile world. Would you like to know more? Go ahead and register.
to the newsletter