Warp preparation
To enable a precise yarn feed for an optimal quality of the warp beam, Groz-Beckert offers a comprehensive range of products for warp preparation. The portfolio includes a variety of section, expansion and pin combs as well as hinge, fan, leasing and hook reeds. Each product is developed and produced to meet the specific application requirements for warping and beaming. Because a perfect warp beam can only be produced with high-performance warp preparation products.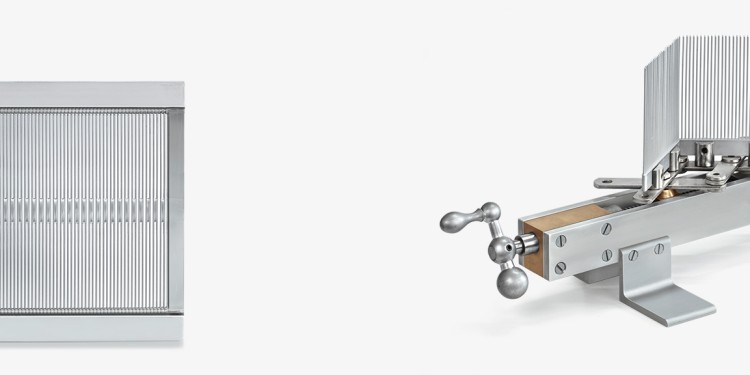 Expansion combs
Expansion combs allow an even yarn spacing over a determined width. As they are suitable for a wide range of applications, they serve as universal combs that can be provided with different pin sizes.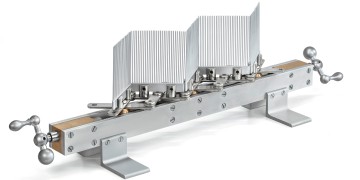 Pin combs
Pin combs enable a reliable warp feed in the warping and beaming process. Depending on the requirements, they can be produced with round or flat pins.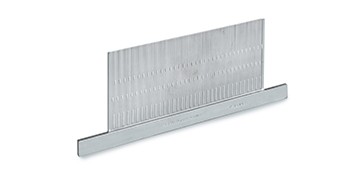 Leasing reeds
For the spacing of warp threads or formation of a lease, Groz-Beckert offers leasing reeds. The reed dents are provided with matching solder blocks, which allows to form a lease.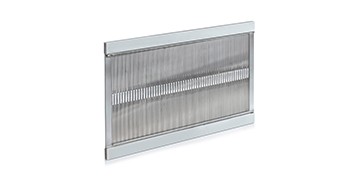 Hook reeds
Hook reeds are produced with single or double hook dent wires. They can be used to draw in a lease. Optionally, hook reeds are available with hard chrome-plating.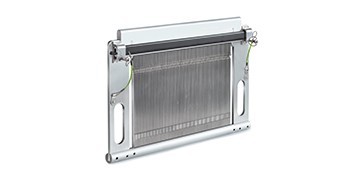 Hinge reeds or swing combs
Hinge reeds, also known as swing combs, are precisely executed reeds with an invariable pitch. By adjusting the attack angle or swivel angle, it is possible to change the pitch or density of ends.
Two-piece section combs
Two-piece section combs are produced in the most different widths to cover the whole warp range.
Fan reeds
With fan reeds, the dents are spread wider at the top than at the bottom. They are hard chrome-plated and offer a high wear resistance. On request, fan reeds can be equipped with solder blocks.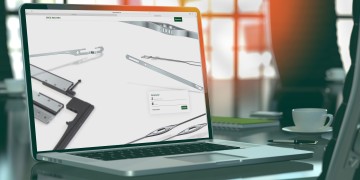 Customer Portal Weaving
Discover the digital world of weaving with comprehensive product catalogues. You can also benefit from the Groz-Beckert Service Portfolio.
to the Customer Portal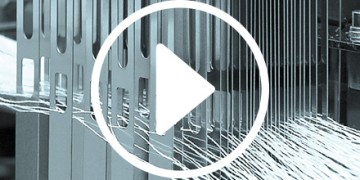 Media center Weaving
You can find information on the Product and Service Portfolio for Weaving in the Media Center. Brochures, animations and videos are available there.
find more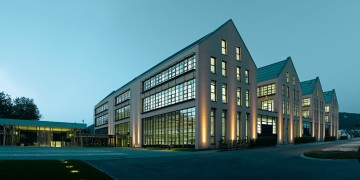 Groz-Beckert Academy
Practice-oriented training is available in the technical center Weaving on all aspects of Weaving – you can find the full range offered by the Groz-Beckert Academy here.
find more
Weaving
Groz-Beckert provides you with versatile and high quality weaving accessories such as healds, drop wires, heald frames, leno systems and warp stop motions.
find more
Are you already familiar with our newsletter?
The Groz-Beckert newsletter keeps you informed on all the latest developments in the textile world. Would you like to know more? Go ahead and register.
to the newsletter