Interview with Rainer Boss, Senior Manager of the Digital Unit at Groz-Beckert KG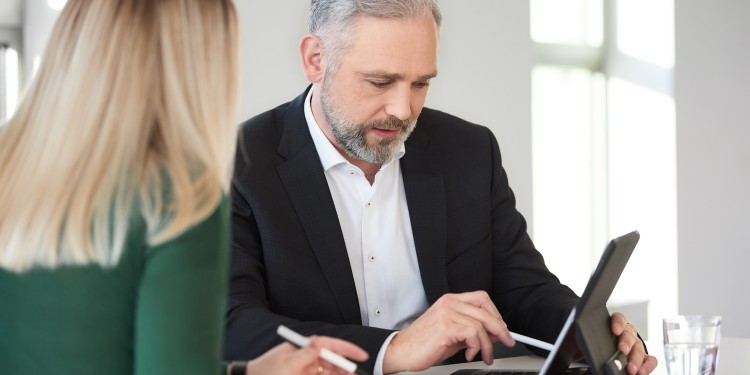 Groz-Beckert Human Resources (HR): Mr. Boss, tell us, what is story of the Digital Unit department?
Rainer Boss: The Digital Unit was founded at the end of 2015 with the goal of guiding the digital transformation at Groz-Beckert quickly and smoothly, in particular in the areas of sales and marketing. In addition to developing digital products and services, such as customer portals and apps, we focus on optimizing sales processes and implementing them with an interdisciplinary team made up of sales and marketing experts as well as software developers. Here we test out and work with the latest work systems like you would find in startups.
Groz-Beckert HR: How would you describe your work methods?
Rainer Boss: With one word: agile.
We work on topics for which there are no blueprints, no templates. Whether a solution will achieve the desired results cannot be discussed at round tables.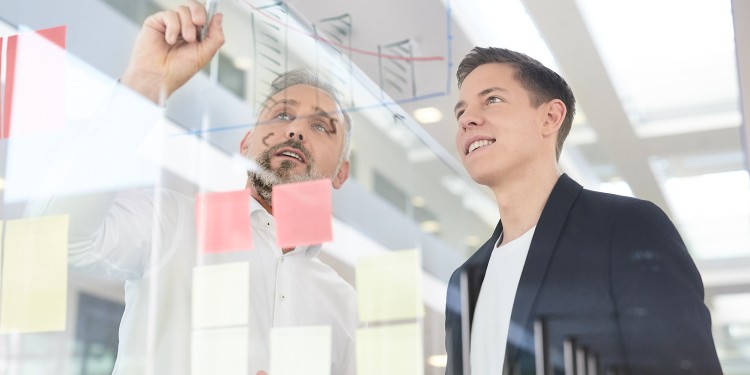 We have to establish hypotheses and then decide together with the customer whether the desired effect has been achieved. To do so, we work in iterations, so-called sprints, using work methods like scrum, design thinking, and OKR. The end result is functional software. Our agile framework is particularly well suited for innovative products and processes in complex, constantly changing environments. The most important element driving our actions is, for us, the customer.
Groz-Beckert HR: What makes the work of the Digital Unit so special?
Rainer Boss: The Digital Unit is a globally active, self-organized, and cross-functional team consisting of employees from software and app development, sales, and textile technology, as well as employees who focus on UX/UI and agile methods. It is precisely this potpourri of individuals and interactions that characterizes our daily work, becoming more than just processes and tools. This creates a cohesion that I have never seen in a professional environment. The mere fact that we cannot simply look at a manual showing us the correct path, but have to develop it, is fascinating to all. Every employee has a direct impact on the result. As they say: Paths are made by walking them.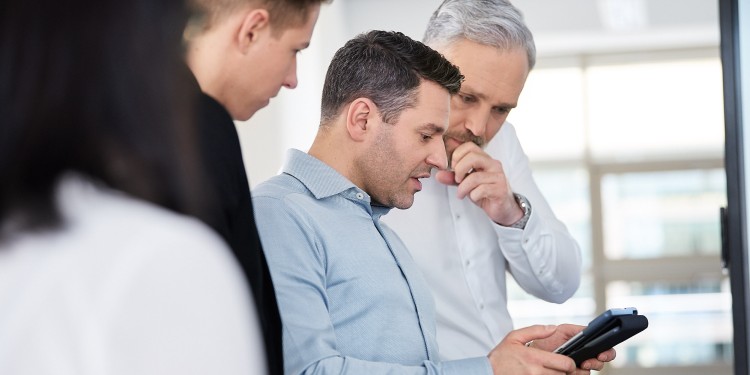 Groz-Beckert HR: How should we imagine a "globally active" team?
Rainer Boss: We work closely with our subsidiaries throughout the group. In Asia or the USA in particular, we have colleagues who work on our customer portal and send feelers out into the markets for us. This provides us with quality customer feedback that influences the further development of the customer portal. In addition, the results of our work also always depend on change processes. In order to keep our organization up-to-date, we need colleagues who guide this change process and are in constant dialogue with us. We accomplish this through telephone and video conferences, but also through personal trips to the respective locations.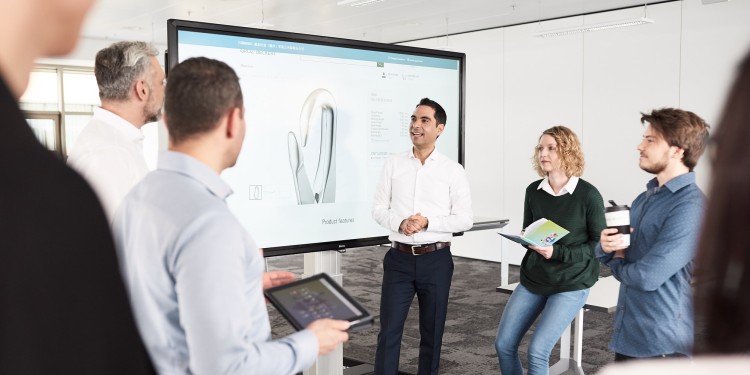 Groz-Beckert HR: And what does Groz-Beckert mean to you personally as an employer?
Rainer Boss: Groz-Beckert is a strong global player with a corporate group structure. There are many opportunities to develop professionally here. I myself have been active in the textile industry for over 20 years, but the last 7 years, since I have been with Groz-Beckert, have been the most interesting years of my career. In my experience, the performance level of my colleagues is very high. The internal and external training opportunities are very extensive. This gives you the chance to grow with your tasks without feeling overburdened. In addition, there are interesting ways to spend your free time around Albstadt, such as a state-of-the-art fitness studio on the company premises as well as many cycling, hiking, and winter sports options. These help to create a balanced work-life mix.