Weaving – Groz-Beckert as system provider
Innovative ideas and extensive experience form the basis for the most efficient weaving systems. Whether weaving machine manufacturer, traditional weaving mill or niche provider - with Groz-Beckert, you will minimize setup time and idle time, optimize your production processes, and benefit from higher performance, flexibility and quality – everywhere.
Groz-Beckert's technical expertise supports your entire value chain. You will receive not only versatile and high quality weaving accessories, but a total package that includes weaving preparation equipment and service.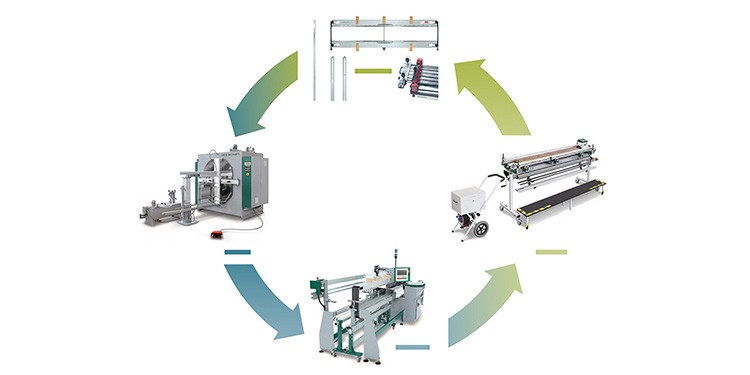 Whether heald frames, healds, drop wires, warp stop motions, and products for leno weaving in the area of weaving accessories or knotting machines and frames, cleaning and drawing-in machines for weaving preparation: Discover Groz-Beckert's comprehensive offerings for weaving on these pages.
Basics and areas of application
Are you already familiar with our newsletter?
The Groz-Beckert newsletter keeps you informed on all the latest developments in the textile world. Would you like to know more? Go ahead and register.
to the newsletter