Product division Sewing
Utilize the full potential of Groz-Beckert products and services for the joining of textile materials. Experience how, at first glance, simple miniature tools have a major effect on productivity and seam quality and help protect material. From classic underwear to leather products and highly complex special applications, all areas of the textile and shoe industry are covered. With a product portfolio of about 3,000 sewing and shoe-machine needles, Groz-Beckert provides the right solutions, including for technical textiles.
Sewing and shoe-machine needles were incorporated into the production program at Groz-Beckert in 1980. Since then, Groz-Beckert has become a leading supplier in this area. The high quality of the products and ongoing development and innovation have steadily increased market share.
But not just this comprehensive and top-notch product program makes Groz-Beckert an indispensable partner. A wide range of services, such as the sewing and joining service and the customer portal, top off the outstanding offering.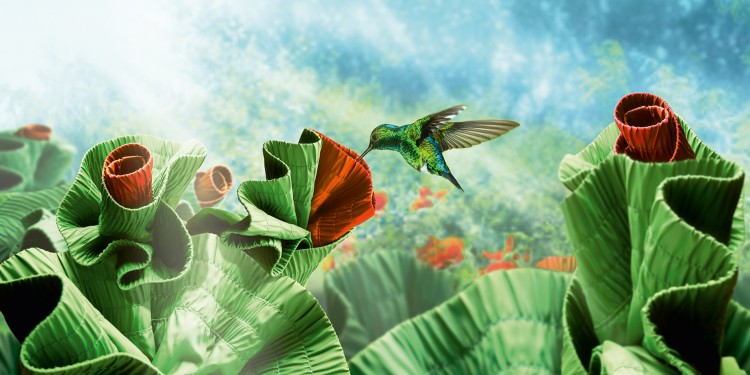 All about sewing machines
Sewing machines have a history that goes back to the mid-nineteenth century. The basic function and principle of stitch formation has remained virtually unchanged over the years.
The invention of a sewing needle bearing an eye near the point spurred the development of the first sewing machines at the beginning of the 19th century. Yet their functions were still very limited and they could only produce straight seams. The first truly functional sewing machine was invented in 1851 by Isaac Merritt Singer.
The machines continued to be developed, and were first driven by a belt at the beginning of the 20th century, and as of 1935 by electric motors. Other functions such as reverse sewing and thread cutting were added later, while stitching tables came along in the 1960s.
Find out more about the history of sewing, as well as impressive animations on stitch formation on our Customer portal.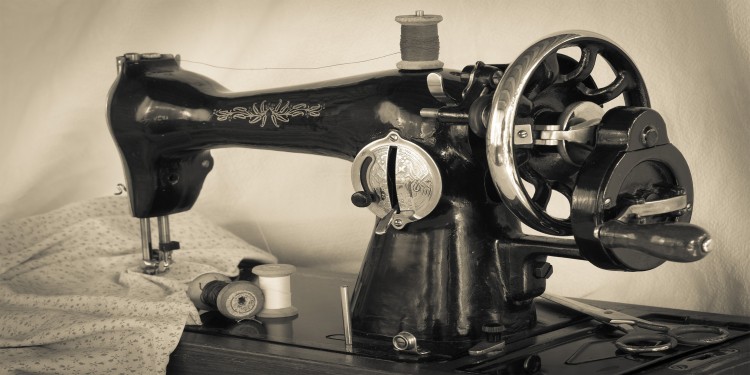 Sewing machines are differentiated by two characteristics: structural form and application.
Different structural forms are:
flat-bed sewing machine, raised flat-bed sewing machine, arm sewing machine, monoblock sewing machine and stitching table.
Applications are differentiated by:
twin-needle lockstitch machine, chain-seam sewing machine, double-thread chainstitch machine, blind stitch machine, linking machine, overlock machine, safety machine, coverlock sewing machine, button-sewing machine and bartacker.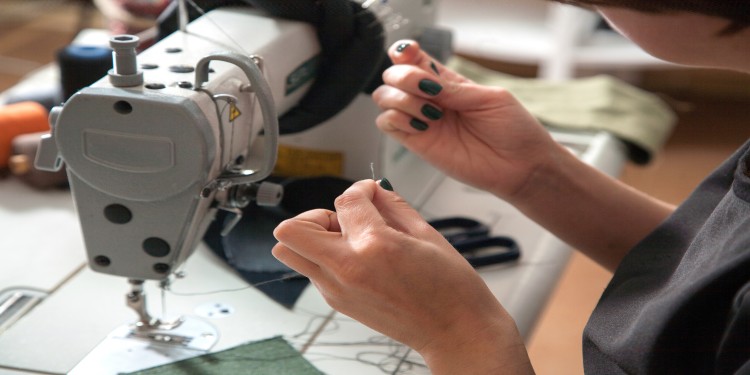 Sewing is the joining of material by a seam. According to DIN 61400, sewing is a process in which one or more threads are led through fabric and whereby the threads are interlaced with one another or with the fabric.
Seams can be created in different ways; i.e. with different stitch types. Stitch types vary in the geometric arrangement of the threads and, according to DIN 61400, are classified into six basic forms:
Class 100: Single-thread chain stitch
Class 200: Single-thread backstitch
Class 300: Two-thread chain stitch
Class 400: Two-thread backstitch
Class 500: Overlock chain stitch (overlock)
Class 600: Cover chain stitch (coverstitch)
Learn more about stitch types and see impressive animations on different stitch-formation types on our Customer portal.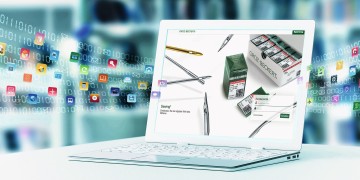 The way to the right product
Find the right product quickly and easily using the Product Catalog on our online customer portal.
to the Product Catalog
The 5-Star Service Concept Sewing5
With Sewing5, Groz-Beckert stands by you to ensure your progress and success.
find more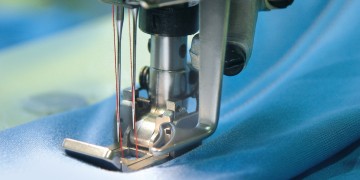 Sewing and joining service
For quick solutions to application problems, with comprehensive competence in sewing issues.
find more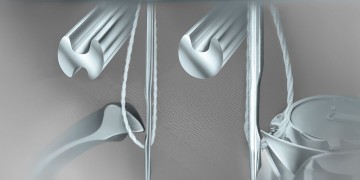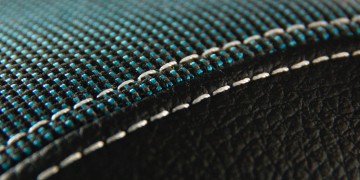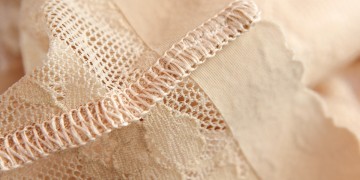 Are you already familiar with our newsletter?
The Groz-Beckert newsletter keeps you informed on all the latest developments in the textile world. Would you like to know more? Go ahead and register.
to the newsletter