Since I joined the company in 2007, Groz-Beckert has developed constantly. The company invested in new production buildings in Germany and abroad, and in a large Technology and Development Center. These major developments have been a great foundation for me to develop on both a personal and professional level.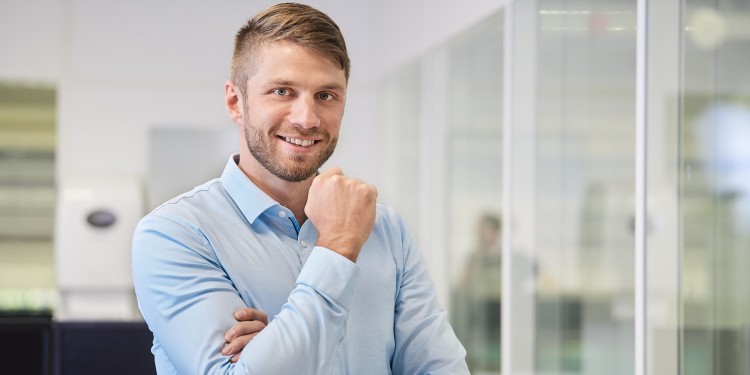 I started my career with the company as a combined studies student and have experienced numerous deployments abroad over the past few years. My time in the USA was a particular highlight, where I was active at a Groz-Beckert site for two years in a management role in the fields of production and engineering, among other things.

Since 2019, I have been production division manager in engineering in the field of parts production, and face new tasks every day with a team of around 80 colleagues. The size of Groz-Beckert is particularly helpful when solving the problems we face.
It means that a wide range of contact persons can be included in projects outside of our own team to make the manufacture of our machine parts even more flexible and efficient. In summary, I can say that Groz-Beckert offers extremely good career opportunities, yet still manages to consider and integrate aspects such as "career and family" or "additional services for employees" into everyday working life. The company therefore still offers further prospects for my career progression.