After qualifying as an industrial mechanic and completing my engineering studies as part of a combined studies course with a leading manufacturer of flat knitting machines, I joined Groz-Beckert KG back in 2017.

Initially, I started as a design engineer in the Knitting division and I'm now a development engineer in the same field.
We work as a team to develop components for knitting and warp knitting machines, among other things. We see projects from the first draft, through to series maturity and support our application engineers with the development of technical solutions. The extremely varied tasks when working on projects can be a real challenge. But it's these challenging days that are so much fun!

As a balance to my professional life, I enjoy walking and mountain biking in the beautiful countryside around Albstadt. I'm also taking part in a free English course at Groz-Beckert.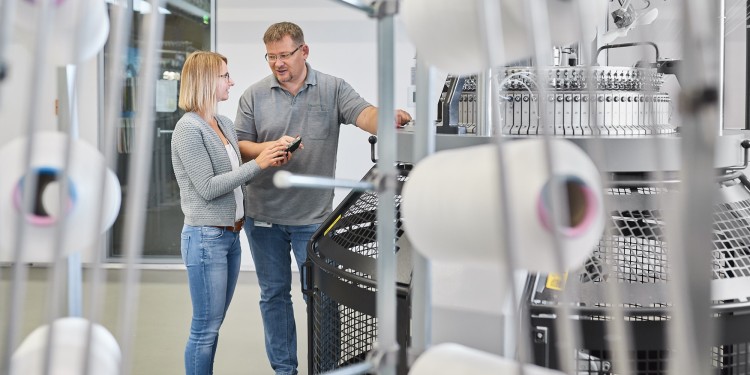 For me, Groz-Beckert isn't just the ideal employer due to my interest in textiles, but also due to the culture of partnership that prevails in the company.