Groz-Beckert has been at the heart of my career for over ten years. I started with the company with my training as a mechatronics technician. I then went on to further education as a certified engineer. At that time I decided to complete my education as a certified engineer full time and temporarily left the company.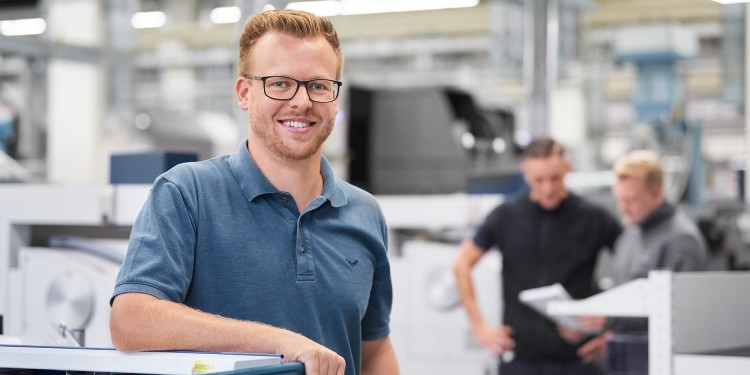 It was really nice that Groz-Beckert kept in constant contact with me during this time and offered me an interesting role in the company once I had graduated. Both during my training and during my time as an apprentice and employee, Groz-Beckert has been an extremely appreciative and fair company. That's why it wasn't a difficult decision for me to return to Groz-Beckert after graduating as a certified engineer.
I'm now group manager for maintenance. I'm responsible for the planning, implementation and optimization of a wide range of maintenance and service activities. In addition to these areas of activity, I also find topics relating to the further development of the division and employees extremely exciting.

Groz-Beckert really does have a wealth of additional services on offer. The health and training center is particularly close to my heart. After an accident, I was able to get back on my feet quickly thanks to our in-house physiotherapist and subsequent training in the fitness studio. I still train regularly in the fitness studio to ensure that I remain fit and healthy for many years to come.