Groz-Beckert in numbers
Founded in 1852, Groz-Beckert remains in family hands. The company employs around 9,000 people and turned over 618 million euros in 2020.
Many production and sales affiliates and trading partners give Groz-Beckert a worldwide presence in more than 150 countries around the globe.


Fall in turnover
In fiscal year 2020, group turnover fell by 52 million euros (8 %) to 618 million euros.
Marked by the Corona crisis, 2020 was an unusually difficult year for the global economy and also for Groz-Beckert.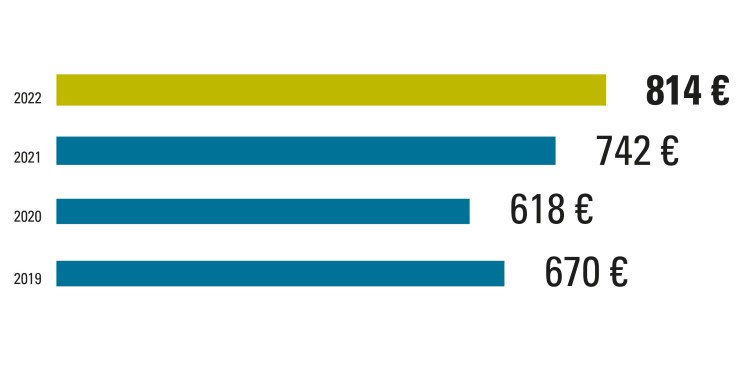 In million euros

Number of employees
On record date December 31, 2020, Groz-Beckert employed 8,847 employees worldwide.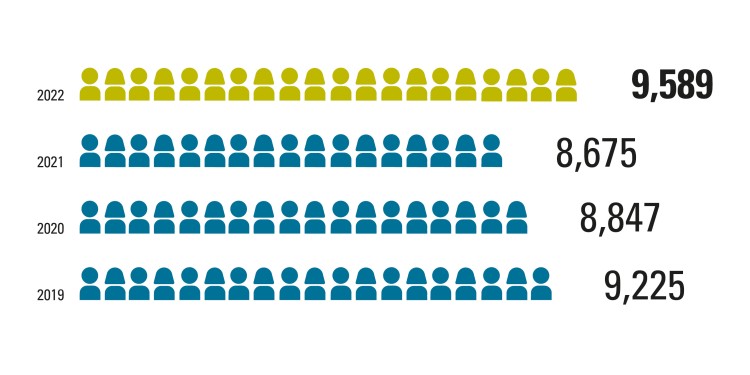 Employees worldwide
At the end of 2020 there were 5,111 persons working at Groz-Beckert in Europe, of those 2,241 at the headquarters in Albstadt.
3,622 persons were employed in Asia and 114 in North America.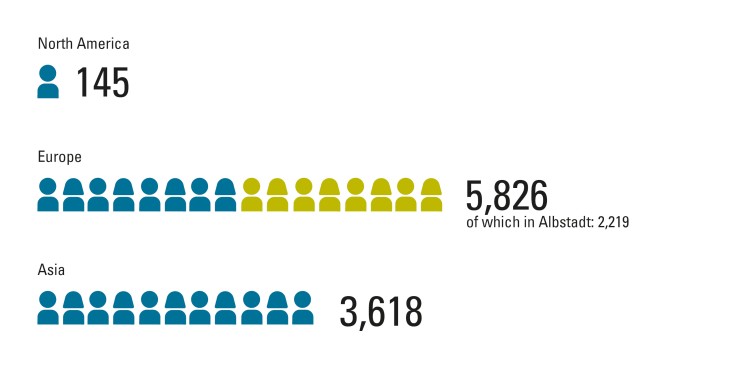 Are you already familiar with our newsletter?
The Groz-Beckert newsletter keeps you informed on all the latest developments in the textile world. Would you like to know more? Go ahead and register.
to the newsletter