Application fields
Needling and structuring
On needling machines with up to 12,000 needles per meter of working width and up to 3,000 strokes per minute, products for almost all areas of application are manufactured in the nonwovens industry. Nonwovens made in such a way are used in very different areas: in medicine, aircraft and automobiles, in geofabrics, filtration and home textiles, and felts for paper production machinery.
This wide variety of applications requires appropriately specialized tools. Groz-Beckert's range of felting and structuring needles encompasses about 2,000 different needles. Needles with specific features and "talents" are called for, depending on the material used and the requirements made on production processes and end products.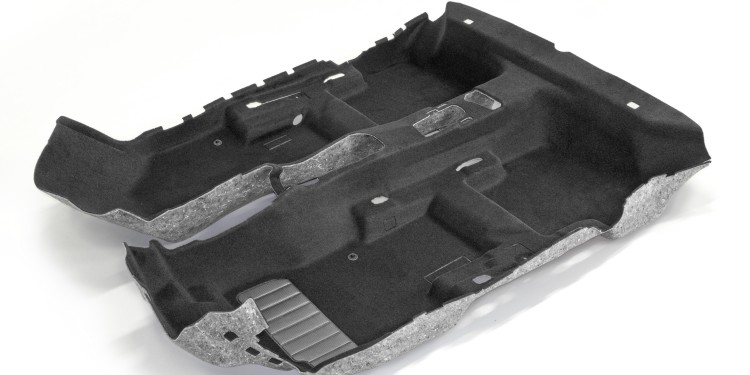 Hydroentanglement
The spectrum of applications which emerge from the spunlace process range from medical and hygiene products and decorative nonwovens to the interior trim of automobiles.
Technical products such as filters and geofabrics are manufactured with hydroentanglement, as are protective, sport and multifunctional clothing and synthetic leather.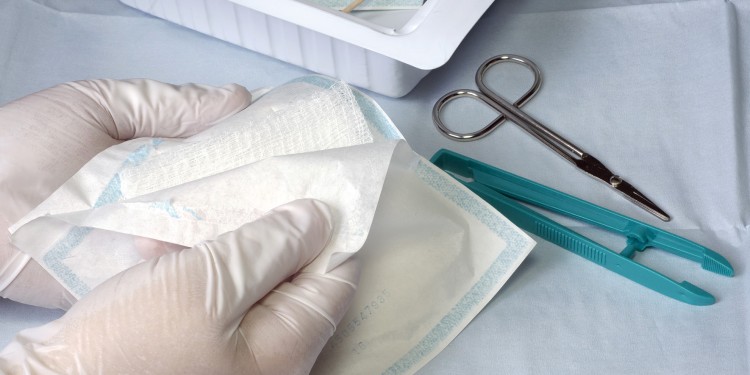 Automotive – visible areas
Only about 10% of the nonwovens used in automobiles are in visible areas.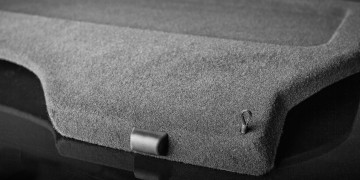 In these applications the surface finish of the materials plays a very important role. Examples include side door panel, parcel shelf, trunk liner and headliner.
Automotive – non-visible areas
About 90% of the nonwovens in automobiles operate in the background. The wheel-arch liner, for instance, was one of the first nonwoven products for automobile exteriors.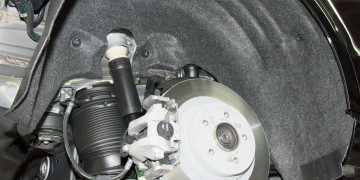 Now many other products, such as underbody assemblies, are possible. Noise reduction of components is one of the most important tasks in non-visible areas. Insulating- and absorbing-material concepts are implemented to improve driving acoustics.
Artificial leather
A distinction is made between uncoated and polyurethane-coated synthetic leather, where needle punched nonwovens act as base material.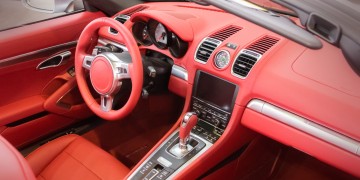 The advantages over real leather include inodorousness, uniformity, UV-resistance and ease of care. Needling is performed alternately on both sides on several daisychained machines with penetration density of up to 3,000 penetrations per square meter.
Hometextiles
These include structured and unstructured floor and wall coverings, carpet double-backing, blankets, decorative felts and also cleaning wipes.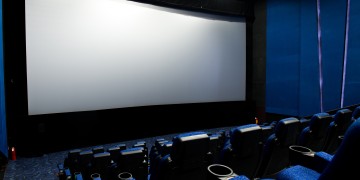 Hometextiles are not just found in homes, but also in offices, hotels, recording studios and movie theaters. They are used at trade fairs as disposable carpet and as a cost-effective alternative to tufted material. Because of the high requirements for scrub- and abrasion-resistance, synthetic fiber such as polypropylene and polyamide is primarily used and often applied in several layers to the underbody.
Filtration
Needled felts filter liquids, trap solids and clean the air of contaminants. A distinction is made between surface filtration and deep-bed filtration.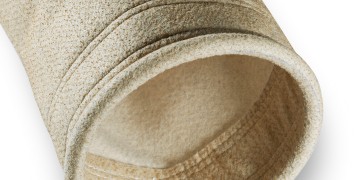 Whereas surface filters can often be reused, deep-bed filters are usually only used once. Air and fluid filters, for example, are available made up as hoses, sacks, containers and as rolled goods. With increasing sustainability considerations the markets for filter technology are continuously growing. This is a boon to needle punched felts.
Geotextiles – general
Geotextiles protect, separate, reinforce, filter, drain and help save natural resources and landfill capacities.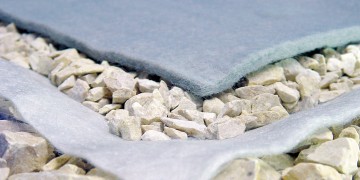 They reduce soil replacement, transport costs and construction costs. Different demands are made on the physical properties of geotextiles in accordance with their function. This requires intensive and uniform needling, as well as fiber protection and stability. The demands made on felting needles in the manufacture of geotextilies are thus enormous.
Geotextiles – lining material
Lining material involves a sandwich design for which clay is strewn onto a separately pre-needled individual layer.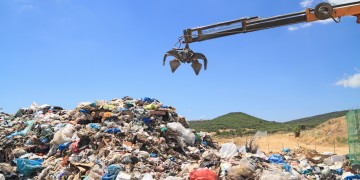 After it has been strewn on, a second felt is stitched onto the underside as covering. The main criteria for these geotextiles, which are primarily used in landfills, is to ensure total leak tightness so that no liquids reach the ground soil.
Buildtech
In structural engineering organic or inorganic fiber, such as glass or basalt, is needled into nonwovens.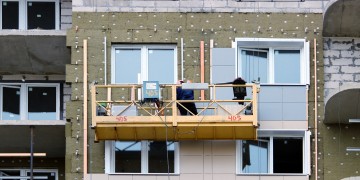 Thanks to its extreme heat-resistant and fireproof properties, inorganic fiber is used as insulation in buildings. Because of its high load capacity, organic fiber is preferred for moisture insulation in home exteriors.
Ceramic-fiber mats
Ceramic-fiber is highly abrasive fiber made, for example, in a process in which granulated material is melted with a tungsten electrode.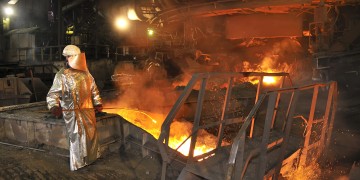 The drops thus melted fall onto a rotating cylinder and are shaped into fibers by the centrifugal force. Ceramic-fiber nonwoven mats are used in high-temperature insulation, for instance in blast and hardening ovens.
Paper-machine felts
Paper-machine felts are used in paper and tissue machines for the manufacture of all paper types.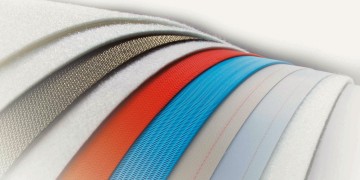 In the initial step they pull water out of the pulp and subsequently from the paper itself. In order to withstand the high production speeds of up to 2,000m/min without damage, paper-machine felts are manufactured in multilayers, for which a carrier material is needled in. The layers, usually pre-needled, can be applied either on one side or on both sides. It is important to prevent damage to the carrier. Needles with special working-part cross section are used here.
Clothing
Nonwovens are usually found in masked areas of the lining where they perform different tasks.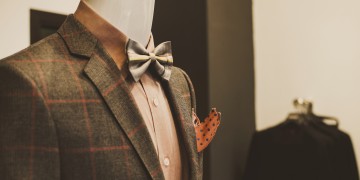 They primarily serve as interlining to reinforce the dimensional stability of shirts and blouses, such as shoulder pads in jackets, and shoes. They are also used as padding in anoraks for improved heat retention while providing high breathability and low product weight.
Waste-fiber products
This involves fiber stemming from old clothes collection and scraps from spinning mills, warp-knitting mills, weaving mills and knitting mills.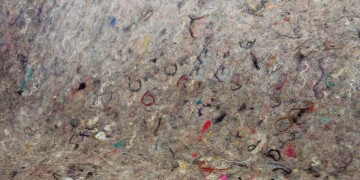 Carbon-fiber products
Fibers from carbon offer very good prerequisites for the manufacture of composite materials and possess the required heat- and wear-resistance.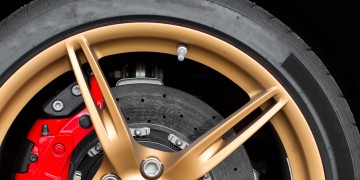 Carbon fiber itself is very brittle and prone to breaking, which is why precursor fiber of PAN or CV is needled in order to later maintain the essential properties with carbonation. Carbon felts are implemented as brake linings in aeronautics and in racing, and as recycled products in modern automobile construction.
Medicine/hygiene
Needled nonwovens include personal hygiene and cleaning products, wound-treatment and hospital products.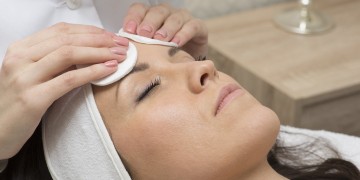 Needling is used to mechanically bond, in particular when using natural and viscose fiber and for bulky structures and weights of more than 60g/m².
Special applications
In addition to the applications already mentioned, there are many niches in which needled nonwovens provide the solution.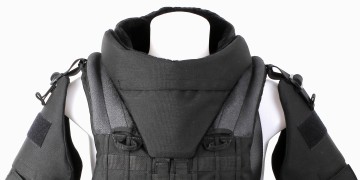 Examples include industrial applications such as transport belts, bullet- and fire-proof protective apparel and concrete reinforcement.
Hygiene
The market for wipes is currently the largest area of application for hydroentangled nonwovens. The segment cleaning cloths is trending toward flushable wipes.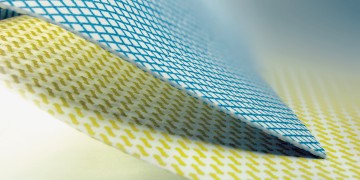 They are made of entirely biodegradable fiber (natural fiber), are resistant and quickly decompose in sewage systems. These include personal hygiene items such as cleaning tissues and incontinence products.
Medicine
In medicine nonwovens are applied in products such as scrubs, wound coverings and bandages.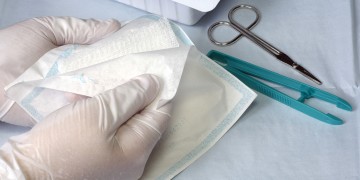 The requirements made on these products are many. Scrubs must be breathable, resistant to fluids, bacteria-proof, tear-proof, soft and virtually non-flammable. Hydroentangled nonwovens, among others, with a base of polyester and viscose rayon with hydrophobic finishing are employed.
Artificial leather
High quality imitation suede leather is made of microfiber nonwovens. The microfibers are spun out as segmented pie, multi-layer or island-in-the-sea fibers and made into a fiber mat.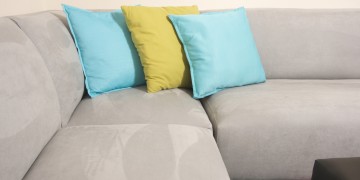 Water jets split the microfibers. This makes the textile especially soft to the touch with a velvety finish.
Clothing
Hydroentangled nonwovens are used as inserts in the clothing industry. They improve strength of shape and reinforce exterior materials.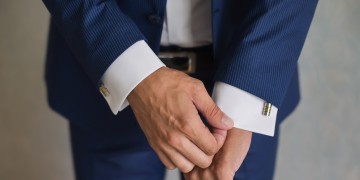 They are ubiquitous in men's shirts as collars, cuffs and button stays.
Filtration
Hydroentangled nonwovens improve filtration since the filter media thus made is endowed with a uniform, tightly woven structure with very regular and fine pores.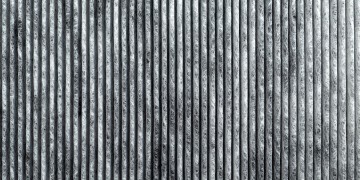 Moreover, the rigidity and dimensional stability of the filter media can be increased with supporting cores inside the hydroentangled nonwoven.
Special applications
An example of the versatility for special applications is the use of hydroentangled nonwovens as battery separators.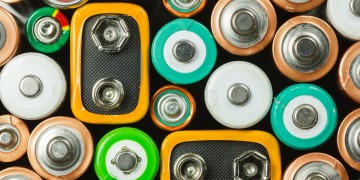 Precisely definable properties such as absorbency, mechanical stability and density allow ever higher-performing products to be developed.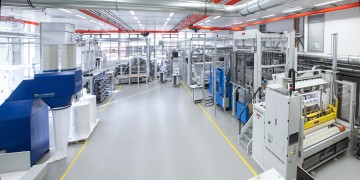 Felting services
Groz-Beckert provides a wide variety of services for machine builders and manufacturers of nonwovens.
more on services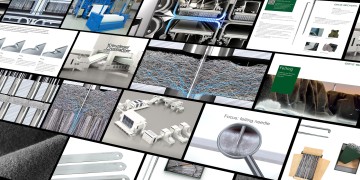 Media center Felting
The media center offers a trove of information, in the form of brochures and animations, on the range of products and services.
to the media center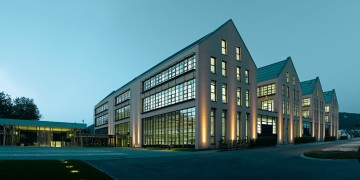 Groz-Beckert Academy
The Groz-Beckert Academy imparts practical knowledge all along the textile value chain, and of course also specifically for the manufacture of tufting fabric.
find more
Are you already familiar with our newsletter?
The Groz-Beckert newsletter keeps you informed on all the latest developments in the textile world. Would you like to know more? Go ahead and register.
to the newsletter