Application fields
Needling and structuring
On needling machines with up to 12,000 needles per meter of working width and up to 3,000 strokes per minute, products for almost all areas of application are manufactured in the nonwovens industry. Nonwovens made in such a way are used in very different areas: in medicine, aircraft and automobiles, in geofabrics, filtration and home textiles, and felts for paper production machinery.
This wide variety of applications requires appropriately specialized tools. Groz-Beckert's range of felting and structuring needles encompasses about 2,000 different needles. Needles with specific features and "talents" are called for, depending on the material used and the requirements made on production processes and end products.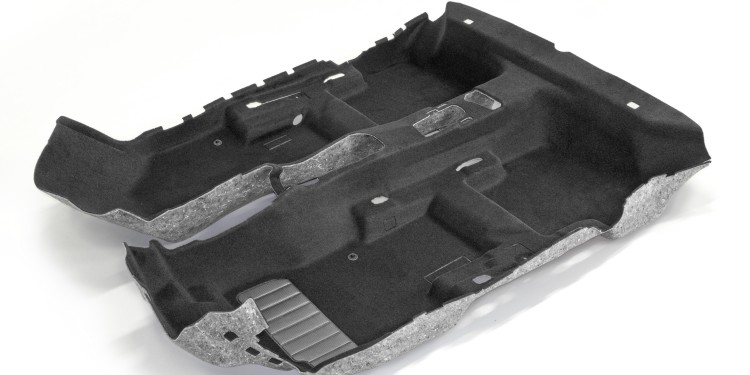 Hydroentanglement
The spectrum of applications which emerge from the spunlace process range from medical and hygiene products and decorative nonwovens to the interior trim of automobiles.
Technical products such as filters and geofabrics are manufactured with hydroentanglement, as are protective, sport and multifunctional clothing and synthetic leather.