Drawing-in
Proven around the world – the drawing-in concept from Groz-Beckert
The drawing-in process has been significantly enhanced thanks to the effectiveness of Groz-Beckert's drawing-in concept. The new generation of the WarpMaster, complemented with the proper accessories, allow automatic drawing-in processes in addition to manual drawing-in. The effect is maximum flexibility with minimal preparation time.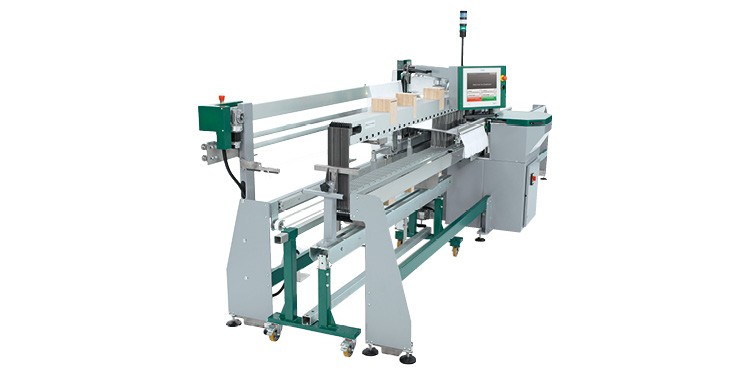 WarpMaster
Automatic drawing-in – efficient and user-friendly
The WarpMaster is a microprocessor-controlled and fully automatic drawing-in machine utilizing integrated, powerful step motors, electromagnets, and sensors.
The yarn is supplied from a single bobbin for drawing though drop wire, heald and reed. This effective drawing-in concept does not depend on a warp beam, thus providing high production flexibility.
The WarpMaster is operated with a modern computer with touch screen. The monitor supports operators by using videos to display necessary work steps and facilitate easy and intuitive operation.
The WarpMaster also boasts low space requirements – for both the machine and the weaving harness.
WorkTruck
Optimum complement to the drawing-in process
The WorkTruck makes it especially easy to prepare heald frames for drawing-in. Once drawing-in has been completed, it is transferred entirely to the WorkTruck for subsequent transport to the weaving machine.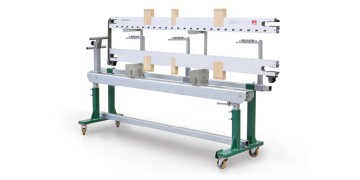 KnotPointPlus
Optimum complement to the drawing-in process
The knotting station KnotPointPlus facilitates knotting the drawn warp to a warp beam and the pulling through of the knots through the drop wires, healds, and reed outside the weaving machine.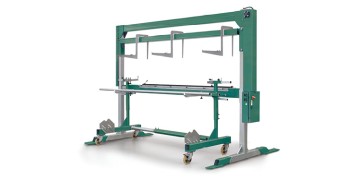 SortMaster
Optimal complement to the drawing-in process
The SortMaster is the ideal complement to the WarpMaster when using DUOMIX healds. The computer-controlled sorting machine aligns healds in the proper order for the drawing-in process.
Manual drawing-in
Drawing-in and reed hooks
Groz-Beckert supplies the appropriate drawing-in and reed hooks for simplified drawing of warp ends through drop wires, healds, and reeds in the weaving machine.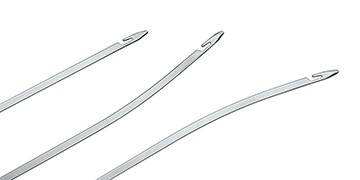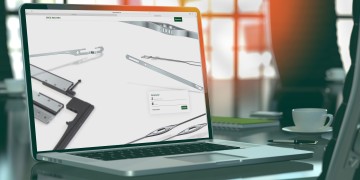 Customer Portal Weaving
Discover the digital world of weaving with comprehensive product catalogues. You can also benefit from the Groz-Beckert Service Portfolio.
to the Customer Portal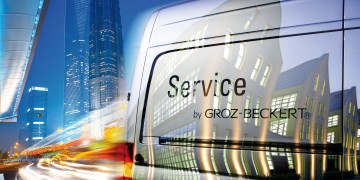 Product services Weaving
Technical Service, Customer Service, Replacement Parts and Know-How along the Textile Value Chain: Groz-Beckert offers a broad range of services for you.
find more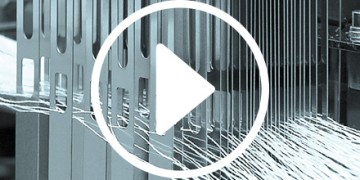 Media center Weaving
You can find information on the Product and Service Portfolio for Weaving in the Media Center. Brochures, animations and videos are available there.
find more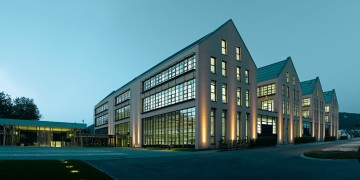 Groz-Beckert Academy
Practice-oriented training is available in the technical center Weaving on all aspects of Weaving – you can find the full range offered by the Groz-Beckert Academy here.
find more
Are you already familiar with our newsletter?
The Groz-Beckert newsletter keeps you informed on all the latest developments in the textile world. Would you like to know more? Go ahead and register.
to the newsletter